Queens:Starstorm:
Pale ginger she-cat. Starstorm is brave and always puts her friends, family, and clanmates first. (She-Cat)
Ravenflower:
Tortoiseshell she-cat. Ravenflower is known to be an antisocial, conceited, show-off a lot of the time, though she is compassionate to those she cares about – unsurprisingly, that isn't a lot. Mate to Swoopspider. (She-Cat)
Frogstorm:
Silver she-cat. Frogstorm is too kind and doesn't like to hurt cats, but if she has to, she'll do it. She HATES herbs and refuses to eat them. She also is deeply afraid of lightning. She loves to climb trees in the middle of night and look at the beautiful stars. Parent is Desertcloud, Littermate to Pinklion and Heartkestrel. Mate to Flockfang.
(She-Cat)
Heartkestrel:
Calico she-cat. Heartkestrel can easily turn a cat towards evil with a flick of her tail. She can hide her feelings about things easily, then kick into total revenge mode. Parent is Desertcloud, Littermate to Frogstorm and Pinklion. Mate to Starlingfur. (She-Cat)
Streamfur:
Light cream she-cat. She is quite ambitious. Parents are Aspenstar and Starstorm, Littermate to Deathflight, Flightcloud, and Moonpetal. Mate to Pinklion. (She-Cat)
Kits:Ravenkit:
Pale ginger she-cat. Platonic relations are slightly harder for her. Parents are Aspenstar and Starstorm, Littermate to Redkit, Bloodkit, Oceankit, and Deadkit. (She-Cat)
Redkit:
Dark brown tabby tom. Has most but not all of his memories. Parents are Aspenstar and Starstorm, Littermate to Ravenkit, Bloodkit, Oceankit, and Deadkit. (Tom)
Bloodkit:
Dark brown tabby tom. PERSISTENT | IMPATIENT | DIGNIFIED | PERSUASIVE. Parents are Aspenstar and Starstorm, Littermate to Ravenkit, Redkit, Oceankit, and Deadkit. (Tom)
Oceankit:
Pale ginger she-cat. AMBITIOUS | CALM | DECEPTIVE | RESERVED. Parents are Aspenstar and Starstorm, Littermate to Ravenkit, Redkit, Bloodkit, and Deadkit. (She-Cat)
Deadkit:
Dark brown tabby tom. CYNICAL | ARROGANT. Parents are Aspenstar and Starstorm, Littermate to Ravenkit, Redkit, Bloodkit, and Oceankit. (Tom)
Sparrowkit:
Tortoiseshell tom. Charismatic but blunt. Parents are Swoopspider and Ravenflower, Littermate to Dappledkit, Juniperkit, and Spottedkit. (Tom)
Dappledkit:
Tortoiseshell she-cat. Trust issues. Parents are Swoopspider and Ravenflower, Littermate to Sparrowkit, Juniperkit, and Spottedkit. (She-Cat)
Juniperkit:
Tortoiseshell she-cat. Respects authority. Parents are Swoopspider and Ravenflower, Littermate to Sparrowkit, Dappledkit, and Spottedkit. (She-Cat)
Spottedkit:
Dark tortoiseshell tom. Will destroy anything that wishes harm upon something he loves. Parents are Swoopspider and Ravenflower, Littermate to Sparrowkit, Dappledkit, and Juniperkit. (Tom)
Cedarkit:
Very dark gray tom. ENTP | SlithernGriffindor | Dauntless & Erudite |Dominator. Parents are Flockfang and Frogstorm, Littermate to Stonekit. (Tom)
Stonekit:
Gray tabby she-cat. Rude | Smarmy | Intelligent | Brave. Parents are Flockfang and Frogstorm, Littermate to Cedarkit. (She-Cat)
Firekit:
Ginger tom. Although nice, he's somewhat of is a hermit, and tends to keep to himself. This is mainly due to his fears and insecurities, and once you start talking to him, you'll find that he's a pretty decent cat. Patient and caring, Firekit puts the needs of others before himself, and will go to great lengths in order to keep everyone happy, even if it means tearing himself apart. Parents are Starlingfur and Heartkestrel, Littermate to Sandkit, Squirrelkit, Foxkit, and Poppykit. (Tom)
Sandkit:
Pale ginger she-cat. It is very important to note that Sandkit is very scared of a lot of things, including heights, rushing waters, loud noises, sudden touches, getting sick, death. Parents are Starlingfur and Heartkestrel, Littermate to Firekit, Squirrelkit, Foxkit, and Poppykit. (She-Cat)
Squirrelkit:
Dark ginger tom. Won't start fights \ won't end fights \ will show or beg for his own mercy. Parents are Starlingfur and Heartkestrel, Littermate to Firekit, Sandkit, Foxkit, and Poppykit. (Tom)
Foxkit:
Reddish tabby tom. Won't confront violence \ will run away? \ does not like to engage in any combat at all. Parents are Starlingfur and Heartkestrel, Littermate to Firekit, Sandkit, Squirrelkit, and Poppykit. (Tom)
Poppykit:
Tortoiseshell she-cat. Forgetful | loving | kind. Parents are Starlingfur and Heartkestrel, Littermate to Firekit, Sandkit, Squirrelkit, and Foxkit. (She-Cat)
Mousekit:
Dusky brown tom. Parents are Pinklion and Streamfur, Littermate to Dustkit, Brackenkit, and Thornkit. (Tom)
Dustkit:
Dark brown tabby tom. Parents are Pinklion and Streamfur, Littermate to Mousekit, Brackenkit, and Thornkit. (Tom)
Brackenkit:
Golden brown tabby she-cat. Parents are Pinklion and Streamfur, Littermate to Mousekit, Dustkit, and Thornkit. (She-Cat)
Thornkit:
Golden brown tabby she-cat. Parents are Pinklion and Streamfur, Littermate to Mousekit, Dustkit, and Brackenkit. (She-Cat)
_________________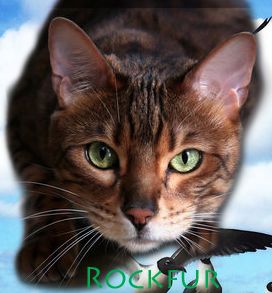 Twoleg








Posts

: 19


Join date

: 2012-07-07


Age

: 17





Similar topics
---
Permissions in this forum:
You
cannot
reply to topics in this forum