Senior Warriors:Silverfoot:
Dark brown tom. Silverfoot is a cunning cat who usually keeps his head down. Mate to Nightpelt. (Tom)
Blazefrost:
Black and white tom. Blazefrost is usually calm, quiet, and shy. Most would call him cold do to his usually quiet nature, but Blazefrost is actually quite kind. He would rather not jump straight into a fight, but try to calm the situation before it got any further. He is quick to anger, his temper getting him into trouble sometimes, but once he is calmed down he becomes quite embarrassed of his actions. Due to his temper, Blazefrost is often frustrated with himself or others. Mate to Snowcloud. (Tom)
Silverscar:
Brown tom. Silverscar is a strong warrior who is willing to fight for anything he has to. He lives loyally to his clan and protects it with his life. But he is a very fun-loving playful cat at the same time. He can be very energetic (almost like a happy apprentice), which is put to good use in training apprentices or fighting in any battles. He is very protective and defensive about his friends, will come to their defense when they need it. Sometimes he can be a little bit clumsy when hunting. Mate to Fallentail. (Tom)
Silverclaw:
Light brown tabby tom. Kind and loving, but naive to a fault is the best way to describe Silverclaw. Indeed, he has a very gentle nature and believes strongly in kitten-tales such as the 'power of friendship' and 'love will conquer all.' However this simplistic innocence often leads him to trusting everything one will say, often to the point where no matter how ridiculous it sounds he will go along with it. He is quite the airhead, with a dreamy look to his gaze as though he's never really fully tuned in. This makes him easy prey for jump-scares and cruel jokes, as among with this he never really bothers to listen to his surroundings. He's very nervous and easily scared, trying to be a 'big-brother' to his friends but almost always ends up hiding behind their backs. Despite this Silverclaw is a kind friend and he does try his hardest to be alert and brave, no matter how many times his ditzy self ends up in trouble. Mate to Fallowstorm.
(Tom)
Mistfur:
Dark gray tom. Mistfur is quiet and alert. Mate to Icejay.
(Tom)
Rosewillow:
Mottled brown and ginger tom. This little cat tries his best to be nice and useful. Mate to Mossyleg. (Tom)
Spiritheart:
Dark brown tabby tom. Spiritheart doesn't take kindly to insults that insult him. Mate to Snownose. (Tom)
Sedgespider:
Ginger tom. He always wants to appear to be fierce and strong at first sight. However, if you really get to know him you see his fun and sensitive side. He is very bold at most times. Since he has that secret soft part, he is very protective. (Tom)
Warriors:Emberbeetle:
Black tom. As most cats are, Emberbeetle is curious about anything and everything in the world he was born into. Into anything and everything he keeps the other cats on their toes. Parent is Ravenfur, Littermate to Breezeheart, Dewfire, and Poppyfall. (Tom)
Poppyfall:
Light tan tom. Poppyfall is friendly, and will make friends easily when it comes it to Gatherings. Not so much in his own Clan. There he is often by himself. He is a deep thinker, and sometimes, what comes out of his mouth surprises even him. Empathetic, he can be seen quietly talking talking to cats about what's going on, and how he thinks they could deal with it. His quiet ways are misunderstood by some, but to those of his Clanmates he's talked to he is a brilliant example of a friend, and in their eyes, is a caring, dutiful, understanding cat. Parent is Ravenfur, Littermate to Breezeheart, Emberbeetle, and Dewfire. (Tom)
Onyxbird:
Pure white she-cat. Onyxbird is a quiet, mysterious cat. Mate to Redstar. (She-Cat)
Sorrelfoot:
Gray she-cat with black feet. Sorrelfoot is very secretive and protective of herself. She tends to slip in to the background to find out information that she would not other wise know. She's not a cat cat (like "not a people person"). Mate to Sablefur. (She-Cat)
Tawnyfoot:
Light gray tabby tom. Tawnyfoot is very friendly and never hesitates to greet a new cat. He is sometimes a bit haughty and prideful which can make him a hard cat to get along with. Parent is Fallentail, Littermate to Lakepaw, Fallowstorm, Icepaw, and Dreampaw. (Tom)
Darkpelt:
Tortoisehsell she-cat. Darkpelt is a mischievous one, and tends to get in trouble. Her ways of playing are battle practice and pranks. She is very foolish, indeed, But her heart is always on the right path. She is very stubborn, and is a slightly tad shy. Her normal temper is flared for reasons unknown, but she will sometimes go off for no reason whatsoever. She can be friendly if she gets to know you quite well, and will stay loyal to you, even at the cost of her life. Mate to Toadstar. (She-Cat)
Dreamdaisy:
Dark gray tom. He's a rather friendly guy, kind of go-with-the-flow. He is kind and compassionate, a bit on the shy side, and naturally inquisitive. Like most he's got a dark, harsh side- one that rarely comes out unless provoked. He is protective of those he cares for and would lay his life on the line for them. Parent is Fallentail, Littermate to Lakepaw, Tawnyfoot, Fallowstorm, and Icejay. (Tom)
Breezedawn:
Black tom. He is a complicated tom. He is cold and mistrustful. He refused to let anyone close to his heart. He is loyal to his leader but will never let anyone see. He is stubborn and sometimes downright cruel. Parents are Spiderstar and Whitefur, Littermate to Mossyleg, Fallingpelt, Nightpetal, Streampaw, and Duskpaw. (Tom)
Fallingpelt:
White tom with black paws. He enjoys fighting, and he is very good at it. Though he doesn't like to cause war, he does love to fight. Parents are Spiderstar and Whitefur, Littermate to Breezedawn, Mossyleg, Nightpetal, Streamflower, and Duskoak. (Tom)
Nightpetal:
Smoky black tom. He hates water and he will avoid it the best that he can. He dislikes snow, it is easier to see him when he is hunting. He also hates leaf-bare. Parents are Spiderstar and Whitefur, Littermate to Breezedawn, Mossyleg, Fallingpelt, Streamflower, and Duskoak. (Tom)
Icenose:
Tortoiseshell she-cat. Icenose is very secretive. Mate to Hawkfoot. (She-Cat)
Streamflower:
Blue tabby tom. Due to his small body and slender build, he is very agile. He is also very fast, and he loves to run. Parents are Spiderstar and Whitefur, Littermate to Breezedawn, Mossyleg, Fallingpelt, Nightpetal, and Duskoak. (Tom)
Duskoak:
Dusty tabby tom. Don't let his rough look fool you. Behind all that is a sweet and loving tom deep down. On the outside is a tom who is serious and careful. He doesn't mess around and likes to keep to himself. He doesn't let himself grow attached to any other living cat. Parents are Spiderstar and Whitefur, Littermate to Breezedawn, Mossyleg, Fallingpelt, Nightpetal, and Streamflower. (Tom)
Featherdawn:
Dark brown tabby she-cat. Featherdawn is courageous and brave but often underestimates enemies. She believes that she's the best fighter in the whole clan, and her pride takes huge blows in every defeat, and explodes in every victory. Parents are Sablefur and Sorrelfoot, Littermate to Copperolive, Berryscar, Hazelheart, and Vanillapaw. (She-Cat)
Copperolive:
Ginger tabby she-cat. Apparently I'm secretive, snarky and plain moody at times. Cats also tend to say I sleep too much. Parents are Sablefur and Sorrelfoot, Littermate to Featherdawn, Berryscar, Hazelheart, and Vanillaear. (She-Cat)
Berryscar:
Orange tabby she-cat. Shy like a deer, she doesn't often participate in group activities, and prefers to be by herself. She's a true born introvert, and usually can't find the right words to use when around others. She's naïve around others, but comes undone by herself. Some may say that teamwork makes the dream work, but its clearly the opposite for this little cat. Parents are Sablefur and Sorrelfoot, Littermate to Featherdawn, Copperolive, Hazelheart, and Vanillaear. (She-Cat)
Hazelheart:
Gray she-cat with black feet. Hazelheart likes quiet things, peaceful and relaxing. Things like that include clear skies and the sunrise, or the pretty songs that birds sing and the sound of flowing water. She adores the color blue and finds it to be calming and beautiful. Parents are Sablefur and Sorrelfoot, Littermate to Featherdawn, Copperolive, Berryscar, and Vanillaear. (She-Cat)
Vanillaear:
Gray she-cat with black feet. Hunting and climbing all come naturally to her. Parents are Sablefur and Sorrelfoot, Littermate to Featherdawn, Copperolive, Berryscar, and Hazelheart. (She-Cat)
Rainface:
Dark gray she-cat. At first glance, she comes across as a rather ordinary, unimpressive she-cat. She projects a sort of awkward, nervous demeanor, like she isn't entirely sure of herself. It comes out in the way she speaks sometimes. Parents are Toadstar and Darkpelt, Littermate to Mothbarley, Scorchstripe, Heatpaw, Hollowfur, and Blizzardflower. (She-Cat)
Scorchstripe:
Brown and white she-cat. She has some insecurities, namely, a feeling of inadequacy. This is fading over time as she grows into herself and becomes more confident, but it's been a struggle. Although she's largely over it at this point, she believed for quite some time that it's true, when it's actually not. Parents are Toadstar and Darkpelt, Littermate to Rainface, Mothbarley, Heatpaw, Hollowfur, and Blizzardflower. (She-Cat)
Hollowfur:
Black and white tom. Since he spent most of his life with his eccentricities, he tends to take a lot of weirdness in stride. He isn't as dumb as he looks, so he catches on to things quickly, and he can pick up on details that a lot of cats overlook. He adapts and grows accustomed to strange situations pretty quickly. At first, he can freaks out about the crazy and scary situations and all that, but he still does his part to keep himself remain cool and tries his darn best to do anything to help. Parents are Toadstar and Darkpelt, Littermate to Rainface, Mothbarley, Scorchstripe, Heatpaw, and Blizzardflower. (Tom)
Blizzardflower:
Light brown tabby tom. He's more grounded and practical, which fuels his ongoing insecurities over whether something terrible happen. He's not afraid to speak up when he disagrees with or feels leery of something. Still, even though he's typically reluctant to plunge into life, he is capable to keep himself still and do it so. He's not necessarily content to let others lead, but he usually doesn't fight it unless he believes strongly in something-- in which case, he'll stubbornly hold his ground or go off to do what he believes is best with or without approval. Parents are Toadstar and Darkpelt, Littermate to Rainface, Mothbarley, Scorchstripe, Heatpaw, and Hollowfur. (Tom)
Adderfoot:
Mottled brown tabby she-cat. Loves to boss cats around all the time. Parents are Hawkfoot and Icenose, Littermate to Poppyshade, Poolstorm, Shrewfoot, Ravenmint, and Lemonspider. (She-Cat)
Poppyshade:
Dark red she-cat. Kind, shy, not easily scared, caring. Parents are Hawkfoot and Icenose, Littermate to Adderfoot, Poolstorm, Shrewfoot, Ravenmint, and Lemonspider. (She-Cat)
Poolstorm:
Gray and white tom. Poolstorm is like a little flower. He's sweet and kind and doesn't like to see his friends get hurt. He easily can or could make friends and likes to help them whenever he can. Parents are Hawkfoot and Icenose, Littermate to Adderfoot, Poppyshade, Shrewfoot, Ravenmint, and Lemonspider. (Tom)
Shrewfoot:
Black tom. Is always there for his friends, helpful, makes friends easily. Parents are Hawkfoot and Icenose, Littermate to Adderfoot, Poppyshade, Poolstorm, Ravenmint, and Lemonspider. (Tom)
Ravenmint:
Brown tabby she-cat. Tomboyish, short-tempered, kind. Parents are Hawkfoot and Icenose, Littermate to Adderfoot, Poppyshade, Poolstorm, Shrewfoot, and Lemonspider. (She-Cat)
Lemonspider:
Brown tabby she-cat. Lemonspider is a tomboyish she-cat who can take any challenge headed her way. She loves to do anything a tom can, won't back down. She has a short-temper which is bad at times. She also has a soft side. Parents are Hawkfoot and Icenose, Littermate to Adderfoot, Poppyshade, Poolstorm, Shrewfoot, and Ravenmint. (She-Cat)
Nightpelt:
Cream-furred she-cat. One could call me fairly ambitious. Not to the point that I would kill or harm others to get what I want, but just ambitious enough to make me pursue my dreams and never give up. Mate to Silverfoot. (She-Cat)
Snowcloud:
Black she-cat. Snowcloud is one of the kindest she-cat you would ever like to meet. She is always willing to help others and is reluctant to say no. This can be problematic if she doesn't really want to do, or say what the other cat wants, and she is working on saying no. She is very accepting of receiving no's, however, and doesn't mind being rejected. As long as it is a polite rejection. Snowcloud is a very peaceful cat, and hates needless bloodshed. When she thinks it is all right, Snowcloud will do her best to avoid a battle. But when her leader orders her to, or her Clan is being threatened, don't be fooled. Mate to Blazefrost. (She-Cat)
Windfur:
Brown she-cat. Confident, blunt, open-minded, chill, friendly, stubborn, volatile, lazy, cheeky, somewhat distant, not easily embarrassed, cocky, often lewd. (She-Cat)
Fangstorm:
Long-haired dark brown she-cat. Fangstorm has one bad mouth, she'll never close it no matter what until she speaks her word. You can't catch her, or hold down her personality. Parents are Silverfoot and Nightpelt, Littermate to Meadowbird, Dustfrost, Hollowmoon, and Pyriteshell. (She-Cat)
Meadowbird:
Cream she-cat. Oh come on, you really want to know everything? Okay, on to my personality. Certain others say i'm insufferably self-righteous. Parents are Silverfoot and Nightpelt, Littermate to Fangstorm, Dustfrost, Hollowmoon, and Pyriteshell. (She-Cat)
Dustfrost:
Long-haired white and black tom. Fiercely independent, logical, though extremely loyal, courageous, fairly reckless, impatient, easily angered, aggressive, argumentative, quarrelsome, defensive, guarded. Parents are Silverfoot and Nightpelt, Littermate to Fangstorm, Meadowbird, Hollowmoon, and Pyriteshell. (Tom)
Hollowmoon:
Dark brown tabby she-cat. She can be feisty depending on the situation but then she is a complete doll and well behaved. She has a few dominance problems. Parents are Silverfoot and Nightpelt, Littermate to Fangstorm, Meadowbird, Dustfrost, and Pyriteshell. (She-Cat)
Pyriteshell:
Cream tabby she-cat. Dreamer, Selfish, Humorous. Parents are Silverfoot and Nightpelt, Littermate to Fangstorm, Meadowbird, Dustfrost, and Hollowmoon. (She-Cat)
Ravenfur:
Black tabby she-cat. Ravenfur isn't bothered in the least by the snarky and sardonic comments some cats may make. She has a slick and cool demeanor that leads other to believe she isn't affected by any insults or issues. (She-Cat)
_________________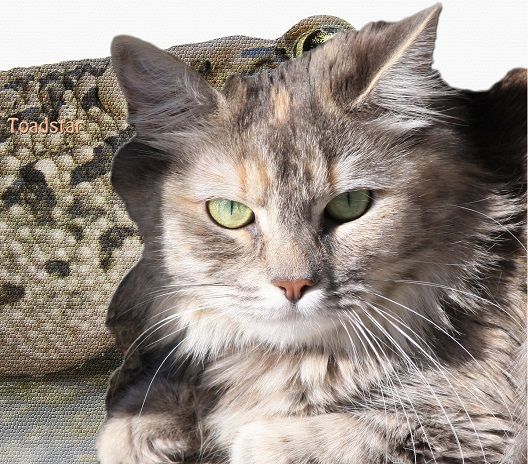 Rogue








Posts

: 57


Join date

: 2013-04-25


Age

: 22




---
Permissions in this forum:
You
cannot
reply to topics in this forum